First, you'll need to determine the overall length you need for your space. See our Schoolhouse 101 article on hanging pendants and chandeliers.
Now that you know your length you can order your fixture.
If the fixture you want to order includes a shade, simply choose the overall length you need and add it to your cart.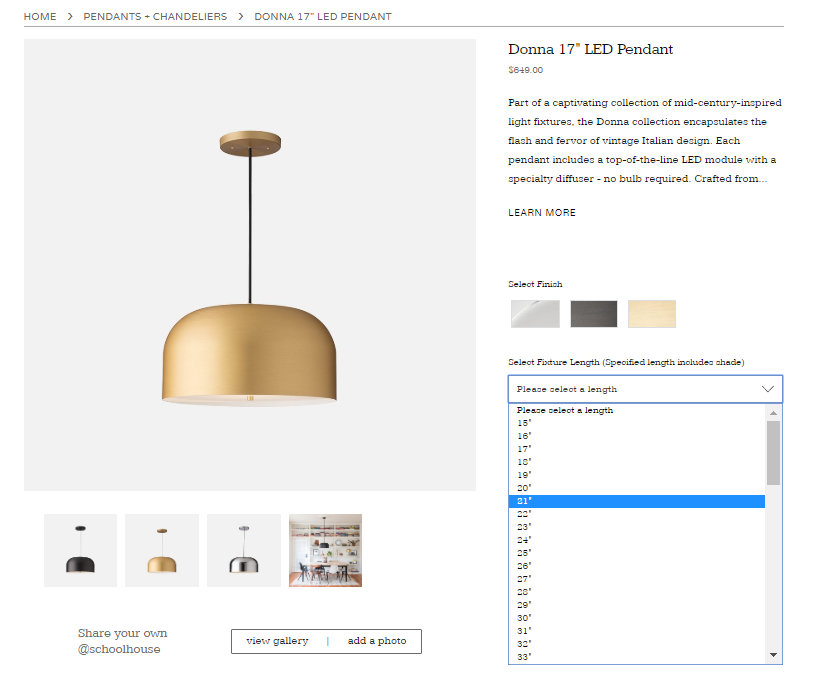 If your desired fixture does NOT include a shade, subtract the length of your desired shade from your overall length and this will give you the length of fixture you need to order.
(Overall length) - (shade height) = Fixture length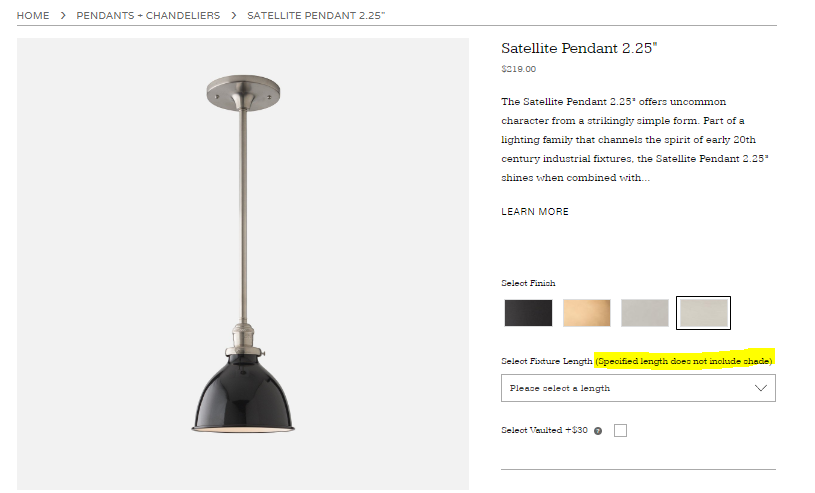 If you would like assistance choosing a fixture length, please reach out to our customer support team.